Author: Dr. Himanshi Purohit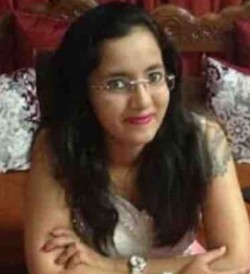 Dr. Himanshi is a Homoeopathic consultant and currently working as a lecturer in Post-graduate faculty of Homeopathy, Parul University, Vadodara. Completed BHMS and MD in Homeopathy in January 2018 and also has a clinical experience of about 6 years. Personal interests include reading, spending time with family and traveling.
What Is Coma? Coma is an acute, life-threatening condition of unresponsiveness or a prolonged loss of consciousness. Coma implies dysfunction of cere ...
For anybody who has undergone surgery, recovering from it can be physically and mentally tasking. Although illness may have been treated with surgery, ...
The liver is the largest organ in the body. It performs a wide range of biochemical, secretory and excretory functions such as Metabolism of fats ...
Our digestive system is responsible for optimum digestion and absorption of nutrients from the food that we eat. Absorption of nutrients occurs in the ...
What is Transient Global Amnesia (TGA)? Transient global amnesia (amnesia means loss of memory) is a clinical syndrome characterized by sudden onset ...
What is An Inter-vertebral Disc? Our spinal cord is enclosed by multiple vertebrae. These vertebrae are linked to each other by intervertebral discs. ...
Caesarean section or a C-section is an operative procedure carried out to deliver a fetus at the end of 28 weeks. When C-section is performed for deli ...
Ectopic pregnancy is one in which the fertilized ovum is implanted and develops outside the uterus. It is a major cause for pregnancy-related first tr ...
The incidence of coronary artery diseases has risen rapidly in recent years. It is also one of the leading causes of deaths worldwide. Simultaneously, ...
Before getting into the details about the test for antiphospholipid syndrome, it will be interesting to know a little about the condition itself and w ...
Fibromyalgia is a common neurological disorder characterized by chronic widespread musculoskeletal pain and stiffness along with fatigue and poor or d ...
Any person who has been diagnosed with a retinal tear is usually advised to undergo a laser surgery for its repair. Surgery can create potential anxie ...