Author: Dr. Himanshi Purohit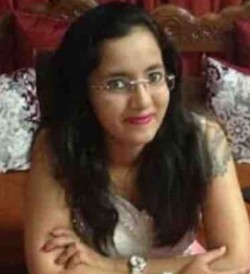 Dr. Himanshi is a Homoeopathic consultant and currently working as a lecturer in Post-graduate faculty of Homeopathy, Parul University, Vadodara. Completed BHMS and MD in Homeopathy in January 2018 and also has a clinical experience of about 6 years. Personal interests include reading, spending time with family and traveling.
Acute respiratory tract infection is one of the most common illness every person experiences. Flu and flu-like illnesses are the most commonly seen ca ...
Eyes are the most sensitive as well as one of the most essential special senses of our body. Excessive and unmonitored use of these gadgets since a ve ...
What Does It Mean? When a person says that he/ she feel like something is stuck in the throat or feeling like burping all the time, they typically po ...
Before beginning to explain how to know if you have pneumonia or bronchitis, briefing you about respiratory tract would be worthwhile. As we know, our ...
It is a well known fact that the heart is the most important organ of our body. It is impossible for anybody to survive without a properly functioning ...
Why Do We Cough? Just like white blood cells play a protective role against illnesses in our body, similarly, cough is an inborn defence mechanism of ...
What is Nausea? Nausea is a subjective sensation of uneasiness which we experience when we are about to throw up. The words "feeling sick" or an "uns ...
Medical tests do not simply mean drawing out blood and receiving reports in hand. The concept of medical test has evolved over a period of time. In th ...
Before explaining what Meniere's disease is and if Meniere's disease is hereditary, it is important to understand how the ear is responsible for the s ...
Blood pressure is the first step in the assessment of your health status. Whenever you fall sick or visit a clinician, the first thing that your docto ...
Before understanding everything about low T3 levels, let's quickly go through about the Thyroid Gland in general. The thyroid gland is a butterfly sh ...
Fibromyalgia is a syndrome rather than a single disease entity. It is a common cause of multiple regional body pain and disability. It is commonly ass ...