Author: Dr. Himanshi Purohit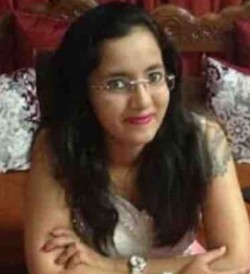 Dr. Himanshi is a Homoeopathic consultant and currently working as a lecturer in Post-graduate faculty of Homeopathy, Parul University, Vadodara. Completed BHMS and MD in Homeopathy in January 2018 and also has a clinical experience of about 6 years. Personal interests include reading, spending time with family and traveling.
Medical tests do not simply mean drawing out blood and receiving reports in hand. The concept of medical test has evolved over a period of time. In th ...
Before explaining what Meniere's disease is and if Meniere's disease is hereditary, it is important to understand how the ear is responsible for the s ...
Blood pressure is the first step in the assessment of your health status. Whenever you fall sick or visit a clinician, the first thing that your docto ...
Before understanding everything about low T3 levels, let's quickly go through about the Thyroid Gland in general. The thyroid gland is a butterfly sh ...
Fibromyalgia is a syndrome rather than a single disease entity. It is a common cause of multiple regional body pain and disability. It is commonly ass ...
Hypoalbuminemia means abnormally low levels of albumin in the blood. 'Hypo' meaning low and 'albuminemia' meaning is levels of albumin in blood. What ...
A lot of physiological processes take place in the body to maintain a normal pH. Bicarbonate (a form of carbon dioxide) is a by product of the body's ...
The liver is the largest gland in the body. It is located in the right upper quadrant of the abdomen, just beneath the right lung. In the human body, ...
Pain is the most neglected complaint in females. They considered it to be a part and parcel of their daily routine. Pain can be very distressing and ...
What is Constipation? Constipation is irregular bowel habits characterized by hard stools and difficulty in evacuating the bowels. Constipation could ...
What is Pain? Pain is an unpleasant sensation or a sense of discomfort experienced by a person. Pain is essentially subjective. Pain is the most comm ...
The roof of the mouth is known as the Palate. The palate acts as a separator of the nasal and oral cavities. The palate is in two distinct parts. The ...