What is Chlamydia?
Chlamydia is an infection caused by the bacteria Chlamydia trachomatis. Chlamydia is the most common cause for blindness and sexually transmitted bacterial infection worldwide. Chlamydial infection is usually asymptomatic and therefore remains undiagnosed for a long time. Chlamydia in females can cause pelvic inflammatory diseases and can lead to infertility if it is left untreated.
What is Gonorrhea?
Gonorrhea is also a type of Sexually Transmitted Illness (STI) caused by the bacteria Neisseria gonorrheae. Similar to chlamydia, infection with gonorrhea does not develop any significant signs and symptoms and therefore remains undiagnosed for a long time.
Pregnant women infected with chlamydia or gonorrhea carry a significant risk of transferring the infection to her unborn child through placenta causing serious birth complications.
Signs and Symptoms of Chlamydia and Gonorrhea
Pus-like discharge (whitish, yellowish or greenish) from penis in males.
Whitish, yellowish or greenish discharge from vagina in females.
Pain or burning during urination
Increased frequency of urination
Swelling, pain or redness at opening of penis and testicles in males
Heavy menstrual discharge in females
Can Amoxicillin cure Chlamydia and Gonorrhea?
Chlamydia and gonorrhea are both caused by bacterial infections having similar presentation and mode of spread. Both these bacterial infections can be cured with amoxicillin. Even before we speak of curing these infections, it is important to know that these STIs do not show significant signs and symptoms; recognizing them at an early stage to prevent serious complications like infertility and sterility.
Although amoxicillin can cure chlamydia and gonorrhea, its effect depends upon individual body reactions towards these STIs and antibiotics.
Some patients might notice immediate relief of symptoms while others may notice no change even after completing the course of medicine. In such cases, amoxicillin may not be the only medicine to cure chlamydia and gonorrhea.
On the contrary, a recent study has expressed concern regarding an increase in number of cases which show resistance of chlamydia and gonorrhea causing bacteria against amoxicillin due to its repeated use in patients. There has been a steady decline in cure rates of chlamydia using amoxicillin.
Amoxicillin Belongs to Penicillin Group of Drugs and is A Commonly Prescribed Antibiotic for –
Treatment of sexually transmitted illnesses including gonorrhea and chlamydia.
It is also prescribed to prevent chlamydia during pregnancy.
Amoxicillin can be given orally or by injection and the course of treatment for gonorrhea and chlamydia is 7 days or as advised by your doctor.
Some Precautions before Starting Amoxicillin for Chlamydia and Gonorrhea
You need to inform your doctor if you have a history of allergy to any medications especially penicillin or amoxicillin.
Do not take medicines which have crossed the expiry date.
You need to discuss with your doctor if you are on medications for any other illness. This is because amoxicillin can have drug reactions with certain medicines.
You need to discuss with your doctor regarding continuation of birth control pill because amoxicillin tends to reduce effectiveness of oral contraceptives.
Some Special Instructions to Follow When Taking Amoxicillin to Cure Chlamydia and Gonorrhea are:
Avoid sexual contact until completion of course of amoxicillin.
Avoid sexual contact until your partner has also been treated and after one week has passed since treatment (even if the reports are negative for STI). There is a high risk of re-infection if your partner is not treated for STI.
Follow medicine dosage as told by your doctor.
If you miss a dose, take it as soon as you remember, but avoid taking a double dose (that is, taking a missed dose along with the next dose).
The course of medicines is to be completed even if the symptoms resolve.
Contact your doctor if you notice side effects like:

Skin rash
Nausea and vomiting
Wheezing or difficulty in breathing
Unusual bruising
For the purpose of follow up after taking amoxicillin, tests for chlamydia or gonorrhea are to be repeated in 3-4 weeks after completion of course of antibiotics. Tests also need to be repeated every 3-6 months following treatment with amoxicillin as a follow up.
Amoxicillin can be taken during pregnancy and breastfeeding. Yet, possible side effects of the antibiotic on pregnant women and her baby need to be evaluated individually.
Home Remedies for Chlamydia and Gonorrhea
Chlamydia and gonorrhea are caused by bacterial infection. Therefore, home remedies are mentioned which have natural anti-microbial and anti-infective properties with least possible side effects, unlike antibiotics.
The home remedies mentioned below not only help in treating chlamydia and gonorrhea, but also in preventing infections and maintaining a good overall status of health. The following home remedies are easily available in our kitchen or in the markets.
Garlic – this contains allicin. It has natural anti-microbial properties which destroys bacteria and prevents spread of infection. One to two cloves of garlic can be eaten every morning on an empty stomach.
Diabetics and high blood pressure patients suffering from gonorrhea or chlamydia need to take special care as garlic tends to keep the blood thin and prevents clotting.
Turmeric – this is an age-old kitchen remedy used popularly to fight against any kind of infection.
Turmeric is usually present in generous quantities in Indian food. You can also add some turmeric to warm/ hot milk and drink it once or twice in a day.
Echinacea – this herbal remedy has been used since a long time for treating STIs especially gonorrhea and chlamydia.
Probiotics – like curd are rich in healthy bacteria which boost immunity and help in fighting infection. Curd can be safely consumed along with other medications once or twice in a day.
Sage – it is a popular Indian herb used to treat chlamydia. Sage tea can be had 2-3 times in a day without any side effects.
Neem – neem-based oil or creams can be applied locally since neem has natural anti-biotic, specifically anti-chlamydial properties.
Olive tree extract – it contains a powerful anti-bacterial agent called oleuropein. Olive tree extract is available in the form of powder, tea leaves or capsules. It can also be rubbed locally over affected part.
Some dietary alteration:

Include green and dark green leafy vegetables in diet since they are rich in antioxidants and vitamins which provide immunity.
Food rich in fiber is beneficial in treatment of gonorrhea and chlamydia. Foods like fresh fruits, beans, nuts and whole grains can be added to diet.
Maintain a sugar-free diet until you complete your course of medicines. Sugar provides a favorable environment for bacteria to grow and multiply.

Avoid these foods to cure chlamydia and gonorrhea faster:

Alcohol
Dairy products
Caffeinated drinks
Processed or canned food.
Fast food or junk food
If you suspect having an infection with chlamydia or gonorrhea, you need to consult your doctor and get tested and diagnosed so as to take steps ahead to treat it effectively.
The above mentioned home remedies for chlamydia and gonorrhea are not meant to substitute conventional medical therapy. They can be used in adjunct to antibiotics.
You also need to discuss with your doctor to regarding safety of herbal remedies during the course of antibiotics. This is because active principles present in certain herbal remedies can cause serious drug interactions when taken along with allopathic medicines.
To Prevent Infection with Sexually Transmitted Illnesses
Abstinence or prevent sexual contact with a person who has STI.
Use of barrier methods to prevent spread and contracting infection
Prevent having multiple sexual partners
Keep genital area clean
Sexually transmitted illnesses constitute a major burden upon the health care system worldwide due to its major effect on the sexual health of individuals; it also greatly affects the quality of life.
As we know, "prevention is better than cure", it is need of the hour to educate high risk individuals and spread awareness regarding sexually transmitted illnesses and appropriate use of barrier methods and contraception for prevention of these illnesses.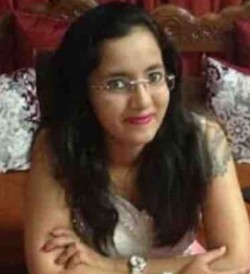 Dr. Himanshi is a Homoeopathic consultant and currently working as a lecturer in Post-graduate faculty of Homeopathy, Parul University, Vadodara. Completed BHMS and MD in Homeopathy in January 2018 and also has a clinical experience of about 6 years. Personal interests include reading, spending time with family and traveling.