Sometimes, medical issues can crop up and pose hindrance on the way of career related ambitions. If you are thinking of bagging a plum job in the Gulf countries, that risk may exist. To work in these countries, you will have to clear the GAMCA medical test. GAMCA full form is GCC Approved Medical Centers Association. Only if you clear this test, you will get work Visa for working in the Gulf nations – Oman, Qatar, UAE, Dubai and also other countries like Canada have its own medical requirements for immigration.
Nuances of GAMCA you Should Know
While the necessity of undergoing extensive medical tests for getting work visa may seem tedious to a section of people, the GAMCA medical examination has not been made mandatory for getting a work visa in Gulf countries without reasons. The countries in the Middle East want to ensure that workers from specific Asian countries get entry to their countries for employment only when they do not carry certain ailments and infections.
There is no denying some Asian countries are known for subpar mass hygiene and higher rates of infectious diseases.
If you cannot clear the test, it nullifies your scope of getting a job in the Gulf countries and staying there on work visa forever. To undergo the GAMCA medical test, your age should be at least 22 years
Time Required for GAMCA Medical Test
It does not take much time to undergo the test and obtain the outcome for an applicant. After taking the GAMCA token, the medical process completion needs one day. After that, you will be handed the GAMCA medical test report within 2 to 3 days.
GAMCA Medical Test Step by Step (Procedure)
At first, you would need to have a valid passport and visa number. If you have these, you can approach one of the GAMCA Medical Centers.
The GAMCA medical test center will allocate you a specific clinic to undergo the test. These clinics are located in various parts of India.
Next, at the gamca medical test centre you will have to pay the charges.
The tests will be carried on and the list is quite extensive. The report will be given to you after a couple of days.
If the clinic staffs find specific infections or ailments in you, they will declare you unfit for application even without carrying out any medical test. These include heart murmur, lung scar, hepatitis B, HIV/AIDS, leprosy etc.
Ailments or Conditions that May Make Candidates Unfit in GAMCA
Past Illness or Medical Conditions
The candidate should not have any kind of ailments affecting the nervous system or something that can be deemed a neurological disorder. The candidates are disqualified if they are found to have allergy related ailments too.
Medical Exams
Under this section, the eye condition of the applicant is checked thoroughly. Any visual deficit is noted. The candidate should be devoid of contagious eye related ailments and infections as well. The hearing efficacy of the candidate is also checked along with ear related ailments and infections.
Clinical Exams
Extensive health tests are carried out under this section. Major body organs like heart, lungs are checked. Blood pressure and skin conditions are also checked in detail at this stage. Skin related contagious diseases are noted. The candidates are also checked for presence of gland related ailments. Women candidates, if pregnant should be less than 7 months in gestation period. Candidates are also scanned for any venereal ailments.
Laboratory Tests
Next, the urine, Stool and blood of the candidates get tested extensively. The liver and kidney function is also tested at this stage.
Non Contagious Diseases That are Taboo for GAMCA
Along with infectious ailments of certain types, candidates appearing from GAMCA may fail the test if they possess these non-contagious ailments
Chronic Hepatic Failure
Congestive Heart Failure
Chronic Renal Failure
Known Case of Cancer
Physical Disability like deafness
Tips for Candidates Appearing for GAMCA Test
There is no way you can evade appearing for GAMCA medical test if working in the Gulf countries like Oman and Qatar is on your mind. The reality is once you fail in the test it results in a lifelong ban on you and you cannot apply for jobs in those nations any more.
First of all, go through the GAMCA medical test website to get the list of diseases including contagious ones that may make you ineligible for the tests. Then, seek treatment for such ailments found in your body. If the doctor advises taking any medication to reduce symptoms or get rid of infections, take it as prescribed. It would be good to seek therapies to make mind relaxed if you have conditions like hypertension. Only when the doctor certifies you are free of these ailments or infections, appear for the GAMCA medical test.
GAMCA Medical Centres in India along with Address & Contact Info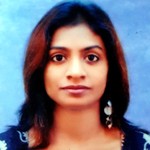 Maanasi specializes in health topics including diet and nutrition. A mother of an untiring seven year old, she enjoys nurturing her love affair with English. She is often found nestled with a book, plopped against a dozen pillows, smiling away at the brink of finishing yet another book of the many dozens, that adorn the shelves of her Mini Library!