We have often heard of the old adage 'Health is Wealth'. But it is quite sad to see that most of us are not that conscious of our health, as we should be. Frankly, you do not need to do much regarding this problem. Doctors recommend doing a complete regular physical examination so that smallest of problems can be managed at the right time and later complications can be averted. It is a common tendency of normal people that they don't visit a doctor until and unless they are ill or there are some kinds of problems. This tendency and idea has to be changed and regular visits to the doctor should be made for overall complete examination. Doing the checkup will not only make you know about your body condition in detail; it will also help in locating areas, of which you need to take special care in the body.
Things That Defer Regular Physical Examination With Doctors
There are some people who are extremely stubborn about visiting a doctor for just the purpose of the Physical examination. Apart from the stubbornness, there are some more factors that defer checkups. People nowadays are too busy and lead extremely hectic lives. They hardly find time for themselves or for their families. Though this is a great excuse, this is one of the commonest lies told for deferring checkups. The second reason is however, quite genuine and it is the pricing of the regular Physical examination. Healthcare charges are increasing constantly and people are not ready to pay for just a simple checkup without any ailment or health problem.
Reasons Why Regular Physical Examination are Important
There are many valid reasons and points in favor of getting regular physical Examination done. Read on to know about them in detail.
Prevention is Always Better Than Cure
We have heard about this proverb ever since our childhood and it is highly relevant to the concept of regular health checkups. In case there is a health issue developing inside the body, it is possible to locate the same when regular checkup is done. Knowing about the issue at an early stage can help in curing of the same easily. For checking current health status and risks associated with the patient, the doctor might recommend various kinds of physical examinations, pathological tests and preventive screenings. If there are no problems located, you will be certified fit and healthy. If problems are identified, the doctor recommends suitable treatment plan so that the problem is cured and it does not appear again in future. Some common health checks that are done include:
Anomalies in these tests will bring up the doubt that some kind of problem is taking place inside the body. Specialized tests are then recommended for knowing more about the problem. Also, some simple checkups can be done at home also. Women should touch their breasts and see that there are no lump formations anywhere. Regularly check your skin for freckles and moles in both men and women. It is recommended to consume healthy and balanced diet, maintain healthy height, weight range and exercise regularly for fit and healthy body.
Dental Care and Eye Care is Important
Scheduling vision and eye care tests and dental appointments is extremely important for people in all age groups. Visiting the dentist twice in a year is the best thing that can be done. Along with following regular oral care, follow all instructions of the dentist for maintaining healthy, strong and bright looking teeth. People, who suffer from dental issues, will need to get their teeth checked more frequently. Oral health plays an important role in maintaining overall health of the body.
Along with oral health, eye health should be taken care of well too. Visit ophthalmologists and optometrists regularly so that you can undergo eye care and vision tests. Problems like cataract and glaucoma can be located via these tests and treated before it gets too late. In case of any problem, feel free to contact the doctor immediately and seek assistance or get an appointment as soon as possible.
Regular Physical examination will help in reducing healthcare costs considerably. Potential health issues get diagnosed at the onset and cured thereafter. Many health hazards can be avoided with frequent health checkups, saving on high medical bills.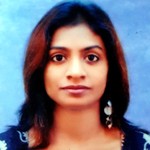 Maanasi specializes in health topics including diet and nutrition. A mother of an untiring seven year old, she enjoys nurturing her love affair with English. She is often found nestled with a book, plopped against a dozen pillows, smiling away at the brink of finishing yet another book of the many dozens, that adorn the shelves of her Mini Library!