Diabetes is referred to be a health irregularity related to the sugar levels in the blood of the individual. The type 2 diabetes indicates high blood sugar levels caused generally due to inadequate insulin production or disorder of the cells of the body to respond properly to such insulin produced by the body or a combination of both. This increased level of sugar further has other severe consequences.
On the other hand, Type 1 diabetes indicates a chronic condition where the pancreas of the individual is unable to produce adequate levels of insulin or absolutely no insulin for the body. Diabetic is a serious health ailment and a diabetic individual needs to continue taking smaller meals and snacks all through the day. There are various healthy Indian snacks for a diabetic patient which help the individuals regulate their blood sugar levels.
Some of The Healthy Snacks for Patients Suffering from Diabetes
Whole grain crackers made from grains such as cracked wheat, rye, quinoa, and oats which help in lowering blood glucose levels in diabetic individuals apart from reducing cholesterol levels. In order to make such a snack even more nutritious and delicious, such crackers can be combined with a dressing of either hung curd or cottage cheese.  

Fruits are an all time healthy snack even for the diabetic patients. Apart from making a filling snack, fruits such as apples, guavas, and berries, are also a rich source of fiber, minerals, and vitamins apart from being low on sugar (especially the fruits mentioned above).                                                                                                                       

Healthy fruits and vegetable smoothies which can combine vegetables such as spinach, cucumber, tomatoes, and gooseberries (amla) with refreshing coconut water is another healthy and refreshing snack for diabetics patients.
Yogurt with raw vegetables such as celery, carrots, tomatoes, and broccoli would make for a delicious and healthy snack full of minerals, vitamins, and enzymes.  

Steamed sprouts salads are both high in protein and fiber which helps in controlling the blood sugar levels. Mixing such steamed sprouts salads with cucumber, tomatoes, cottage cheese, boiled black chickpeas would add the nutrition value of the salad.
Nuts such as soaked almonds and walnuts make for a crunchy and delicious snack which are packed with healthy fats, high proteins, and low on carbohydrates.

Eggs are high in protein and can be easily used as a quick snack for diabetic patients
Healthy and Suitable Indian Snacks for Diabetics
Some healthy Indian snacks for diabetics as low carbohydrate, vegetarian and homemade indian snacks for diabetics include
Roasted chickpeas (chana), soy chips, and lentils such as moong dal (Split Green Gram) are an all time healthy snack especially for diabetic patients     

Besan or Gram Flour Pancake or Cheela is an extremely good snack for diabetic patients since gram flour is extremely high in fibers and proteins which is gluten free at the same time.

Missi Roti is a dish low in carbohydrate and packed with fibers and rich in chromium to help in keeping the blood sugar levels in check
Healthy Homemade Dhoklas, the Gujarati delicacy, made of buckwheat and healthy khakras are an excellent option for snacking while keeping it light on the stomach
Oats works wonders as a snacking material. Oats can be used to make idli and upma which gives a tasty yet healthy and nutritional twist to the prevalent indian snacks.
Barley Soup, flaky or roasted Chivra, ragi uttapam, and healthy salads are some more homemade indian vegetarian snacking items for diabetics patients.
Diabetics is a lifestyle disease and thus it requires basic lifestyle changes to keep the blood sugar levels in check. Opt for less oil and less fat Indian home cooked food for a healthy yet delicious life. Get on to healthy Indian snacking behaviour to win the race against diabetes and keep it in control.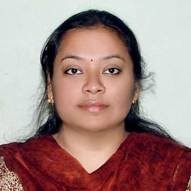 Samarpita is a dedicated freelance writer with avid experience in the space of health, she specializes in topics related to diet, nutrition, immune-related diseases, detection and prevention of diseases and taking a natural route to cure such diseases.