Author: Dr. Himanshi Purohit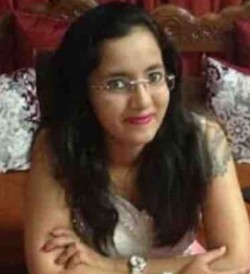 Dr. Himanshi is a Homoeopathic consultant and currently working as a lecturer in Post-graduate faculty of Homeopathy, Parul University, Vadodara. Completed BHMS and MD in Homeopathy in January 2018 and also has a clinical experience of about 6 years. Personal interests include reading, spending time with family and traveling.
What is Pain? Pain is an unpleasant sensation or a sense of discomfort experienced by a person. Pain is essentially subjective. Pain is the most comm ...
What is Mucus? Mucus is a thick white liquid secreted by mucus membranes present inside the body. A thin layer of mucus normally covers the epithelia ...
What is an Arterial Blood Gas (ABG)? The Arterial Blood Gas (ABG) is a blood test which measures the pH, Carbon dioxide and Oxygen levels of blood. A ...
The roof of the mouth is known as the Palate. The palate acts as a separator of the nasal and oral cavities. The palate is in two distinct parts. The ...
Before trying to understand why blood clots occur during pregnancy, it is important to know that in a normal, healthy individual, blood with its compo ...