Author: Dr. Himanshi Purohit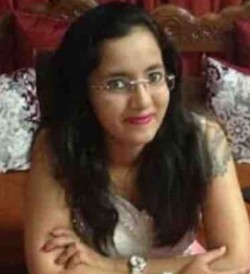 Dr. Himanshi is a Homoeopathic consultant and currently working as a lecturer in Post-graduate faculty of Homeopathy, Parul University, Vadodara. Completed BHMS and MD in Homeopathy in January 2018 and also has a clinical experience of about 6 years. Personal interests include reading, spending time with family and traveling.
Women tend to panic when they find out that their Pap smear test has turned out to be abnormal. Although an abnormal Pap smear result must be consider ...
Blood tests or any other investigations done during pregnancy are advised on the basis of an elaborate maternal case history as a means to ensure that ...
What Is Cortisol? Cortisol, also known as hydrocortisone is a Major Glucocorticoid Hormone (Steroid Hormone) which is synthesized from cholesterol by ...
In India, out of all the health-related complaints, female health problems receive the least attention. Female health issues are most commonly neglect ...
What Do Red Spots On Back Of Throat And Roof Of Mouth Indicate? Presence of red spots on the back of the throat and roof of mouth could be as a resul ...
Menstrual disorders are a fairly common problem among women of reproductive age group worldwide. Women experience various menstrual disorders right fr ...
We know well that our body requires nutrients, especially essential vitamins, proteins, fats, carbohydrates as well as minerals for carrying out all t ...
The liver is a storehouse of a wide number of chemical and metabolic functions. Optimum functioning of the entire body depends largely upon the health ...
What Is Spirometry? Spirometry is also called a pulmonary function test. The device used to carry out the test is called a Spirometer or a Flow Meter ...
What Is CPK? CPK stands for Creatinine Phosphokinase. It is also called Creatinine Kinase (CK). Creatinine phosphokinase is an intracellular enz ...
What is ELISA? ELISA stands for Enzyme Linked Immunosorbent Assay. This is derived from radioimmunoassay, a technique which is capable of detecting b ...
The liver plays an extremely important role in carrying out a variety of metabolic processes in the body as well as synthesis and secretion of differe ...