Author: Dr. Himanshi Purohit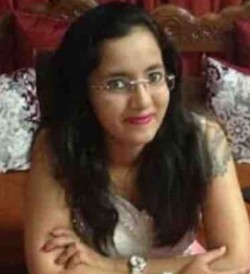 Dr. Himanshi is a Homoeopathic consultant and currently working as a lecturer in Post-graduate faculty of Homeopathy, Parul University, Vadodara. Completed BHMS and MD in Homeopathy in January 2018 and also has a clinical experience of about 6 years. Personal interests include reading, spending time with family and traveling.
Sternum or the breast-bone is a flat, T-shaped bone which sits exactly in the middle of the chest. Shape of sternum resembles to that of a neck-tie. I ...
What The Term Anxiety Means? The word "anxiety" is used to describe a feeling which people experience while facing fear, danger or some stressful con ...
Bones provide the support and strength that our body needs. They work as a protective barrier for delicate organs and are also responsible for produci ...
Kidney stones is the most commonly encountered clinical conditions. According to research, kidney stones are found commonly among men at the age of ab ...
The word "surgery" instills some amount of fear in the mind of any person who has been told to undergo surgery. The immediate questions which arise i ...
Diabetes mellitus is a metabolic disorder which can occur due to multiple causes. Diabetes mellitus presents with high blood sugar levels, defect in i ...
For humans, legs are a source of mobility and support up to a certain extent. Our legs enable us to walk and carry out our routine day-to-day activiti ...
We all may have experienced at sometime a low body temperature but feel hot; we wonder what the causes could be behind such a strange happening. It'l ...
Habits which distract a person and make them sedentary can have a huge impact on their health and can lead to development of lifestyle disorders or ch ...
Diabetes mellitus or the sugar disease is a clinical syndrome of a number of conditions rather than just a single disease condition known by abnormall ...
Before knowing what happens to red blood cells that are agglutinated, this article will take you through why and how that red blood cells are agglutin ...
Our kidneys work day and night to filter our blood and get rid of all the toxic waste products in the form of urine. A lot of our body functions depen ...