Author: Dr. Himanshi Purohit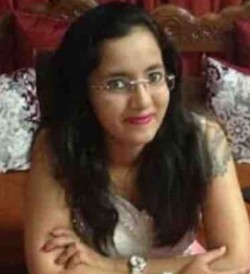 Dr. Himanshi is a Homoeopathic consultant and currently working as a lecturer in Post-graduate faculty of Homeopathy, Parul University, Vadodara. Completed BHMS and MD in Homeopathy in January 2018 and also has a clinical experience of about 6 years. Personal interests include reading, spending time with family and traveling.
Jaw pain on left side near ear can be a very troublesome and disabling symptom because it directly affects your ability to speak and eat food. Jaw pai ...
Sugar levels in diabetes and blood pressure values in hypertension are influenced, to a great extent by the diet which these patients follow. A common ...
Have you been advised a thyroid blood test? This article will help you understand why you need the test and how to prepare for a thyroid blood test. ...
As a woman who has been trying to conceive, the importance of a healthy uterus and fallopian tubes is well known. If one of these do not function well ...
Headache and dizziness are some of the common disorders of the nervous system. They are among the commonest reasons patients seek medical attention. N ...
Background Hand, Foot and Mouth Disease (HFMD) was first described by Robinson and Rhodes in 1957 following an outbreak in Toronto which affected 6 ...
When you visit a doctor, say for weakness and fatigue or for some other common complaint like headache, body ache or nausea and vomiting, the first th ...
The word "Tumor" means an overgrowth of an abnormal tissue mass. This over-growth is unrelated or not in coordination with the growth and development ...
Blood cancer covers a large variety of malignancies of the blood and its components. Since cancer itself suggests an extremely complex disease conditi ...
Blood Cancer – This word can arouse fear and anxiety in everybody's mind. The word "Cancer" itself is sufficient enough to describe intensity and seve ...
Such a large number of cases of Tuberculosis in India is clearly due to over-crowding seen commonly among slum dwellers. Although anybody can be infec ...
Each pregnancy is associated with a risk of fetal defects and malformations. Screening during pregnancy is essential to understand the health status o ...