Author: Dr. Himanshi Purohit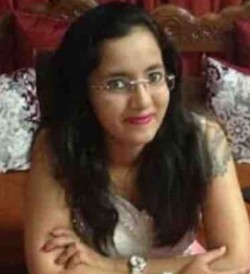 Dr. Himanshi is a Homoeopathic consultant and currently working as a lecturer in Post-graduate faculty of Homeopathy, Parul University, Vadodara. Completed BHMS and MD in Homeopathy in January 2018 and also has a clinical experience of about 6 years. Personal interests include reading, spending time with family and traveling.
Diabetes mellitus is a metabolic disorder which can occur due to multiple causes. Diabetes mellitus presents with high blood sugar levels, defect in i ...
For humans, legs are a source of mobility and support up to a certain extent. Our legs enable us to walk and carry out our routine day-to-day activiti ...
We all may have experienced at sometime a low body temperature but feel hot; we wonder what the causes could be behind such a strange happening. It'l ...
Habits which distract a person and make them sedentary can have a huge impact on their health and can lead to development of lifestyle disorders or ch ...
Diabetes mellitus or the sugar disease is a clinical syndrome of a number of conditions rather than just a single disease condition known by abnormall ...
Before knowing what happens to red blood cells that are agglutinated, this article will take you through why and how that red blood cells are agglutin ...
Our kidneys work day and night to filter our blood and get rid of all the toxic waste products in the form of urine. A lot of our body functions depen ...
Hair is one of the most characteristic features of a person. It helps to define an identity of each person. Hair Loss or Alopecia is a commonly seen c ...
Jaw pain on left side near ear can be a very troublesome and disabling symptom because it directly affects your ability to speak and eat food. Jaw pai ...
Sugar levels in diabetes and blood pressure values in hypertension are influenced, to a great extent by the diet which these patients follow. A common ...
Have you been advised a thyroid blood test? This article will help you understand why you need the test and how to prepare for a thyroid blood test. ...
As a woman who has been trying to conceive, the importance of a healthy uterus and fallopian tubes is well known. If one of these do not function well ...