The stress and the lifestyle today have a bad impact on the overall health of the individuals and thus health monitoring has become very important at every stage of life.
Many of us often neglect the need for a routine health checkup. For many, a health checkup is not required until we are not diagnosed with any specific illness or disease. But, this is one wrong notion as a timely health check-up can provide you with a number of benefits, which include identifying potential health problems in advance. Early diagnosis of any illness certainly gives an edge for the treatments and also increases the lifespan of the patient.
Executive Master Health Check Up
An Executive Master Health check-up will help the doctor understand the patient's body and his/her mind better. With problems related to stress and anxiety on the rise, it helps even for a person in his 30s to undergo a thorough health checkup as it helps to treat any underlying problems.
Some of the Tests included in a Master Health Check-up are as Follows
Check the height and the weight of the patient
BP and BMI
ESR and Blood Sugar Fasting
2D Echo
ECG, X-ray, Lipid Profile, Blood Urea, TSH and so on.
Most of the Executive Medical Health Checkups also include a consultation with the dentist, a dietician and a doctor.
Executive Health Check Up For Men
"Health is Wealth", and with the rising number of diseases, it always helps to detect diseases early. By going in for an executive health checkup, you get to know about the underlying condition and get such conditions treated on time.
Men can choose a checkup package that normally includes a thorough check of all the systems which includes evaluation of the cardiac system, tests for liver function, kidney function, and diabetes and so on. The executive health checkup reports do give a snapshot of the overall health of the individual and are a must for those who have an earlier illness like blood pressure or diabetes.
Let us now have a look at Some of The Common Tests that are a part of Executive Men's Health Check-Up.
Pathology Test: This includes a test for blood group and a CBC with ESR is conducted.
Diabetes: This checkup also includes a test to know diabetes where the blood glucose and Glycosylated Hemoglobin are checked for.
Heart and Liver Health: The health package also includes a Lipid profile to detect any heart diseases, test for the Liver profile, a test for HBsAg and HIV.
PSA Test (Prostate Exam): Some of the packages also offer, a PSA test that tells about the PSA levels in men and also help in the deduction of prostate cancer or other kinds of abnormalities.
Colonoscopy: Colonoscopy includes the endoscopic examination of the distal part of the small bowl and the large bowel by using an optic camera and a very flexible tube that is passed via the anus.
Diagnostic Tests: The package also consists of Diagnostic Tests like ECG, chest X-ray, PFT, 2D echo and Stress test to name a few. A routine urine test and stool test are also part of the health checkup package.
The individual can also make use of doctor consultations that are available as a part of the executive men's health check-up plan. Most of the health packages also include a regular eye and a dental check-up. The consultations available are
Executive Health Check Up For Women
Like men, women too need to take good care of their health. With women these days juggling between their professional and personal lives, it makes it important for them to go in for a complete health checkup annually. As per many studies and researches, women are always at a higher risk of heart related issues.
A number of hospitals do have professional health checkup packages that are focused on today's busy woman. These not only help you understand where you stand physically but will also help you get any treatments on time. This way, you are not only taking care of yourself, but also the family as each and every member is dependent on you.
The Executive Health Check-Up for Women Includes,
A complete blood count is tested along with ESR
Diabetes check includes HBAIc and fasting blood sugar and PP blood sugar
Most of the check-up plans also include a kidney check which includes urea, a complete urine analysis and creatinine uric acid calcium test.
The cardiac profile is the most important of all the tests conducted. The cardiac tests include a treadmill test, test for Cholesterol Triglycerides, HDL Cholesterol, LDL Cholesterol and V L D L – Cholesterol test.
The Liver profile includes tests for Bilirubin (Total & Direct), Total Protein, Albumin, Globulin, A/G Ratio, SGOT and Alkaline Phosphatase.
The executive health check up for women also includes a height and weight BMI.
PAP Smear (for Women)
The package also includes a gynecological checkup which includes breast examination and pelvic examination. Both the tests include check-up of the female organs to check for any conditions.
Eye checkup is also included as a part of a few executive health checkup plans.
There are different kinds of executive health checkup packages available. Each of the hospitals can have a different plan with a different price. There are basic health checkup plans too or there are advanced ones which are very much ideal for individuals who are above 50 years of age. The cost of the package again depends on the tests that are included and those with mammography can cost a little higher than the others.
Also, a number of executive health check-up plans for both men and women include a session with the dietician and counselling for positive well-being. Those who do not have the needed time to go in for a test can also call for a home sample collection if the package includes only a pathology test. This way you not only get the tests done but also save on the time. For other tests like X-rays and 2D echo, you certainly have to visit the diagnostic center.
So, do not neglect your health anymore! It is time you chose a best medical care facility and an ideal health checkup package as it would for sure bring in a significant difference to your overall health. Make sure to choose a package that includes all the vital tests or assessments.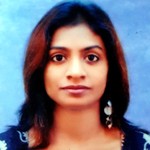 Maanasi specializes in health topics including diet and nutrition. A mother of an untiring seven year old, she enjoys nurturing her love affair with English. She is often found nestled with a book, plopped against a dozen pillows, smiling away at the brink of finishing yet another book of the many dozens, that adorn the shelves of her Mini Library!